The Rice University School Mathematics Project (RUSMP) facilitated an exciting Hour of Code event at Houston's Burrus Elementary School.
The Hour of Code is a one-hour introduction to computer science (CS) designed to demystify coding, show that anybody can learn the basics, and broaden participation in computer science.
RUSMP is a Code.org regional partner and organized the event with the help of Rene Flores, Houston ISD STEM manager for secondary curriculum and development, and Ellis Wyms, founder of Athletes for Computer Science.
RUSMP kicked off the event at Burrus with a third-grade class doing a dance called the floss. This provided students with a context for the dance party program. Wyms, Flores, and Burrus campus administrators and teachers coded with the students during the event.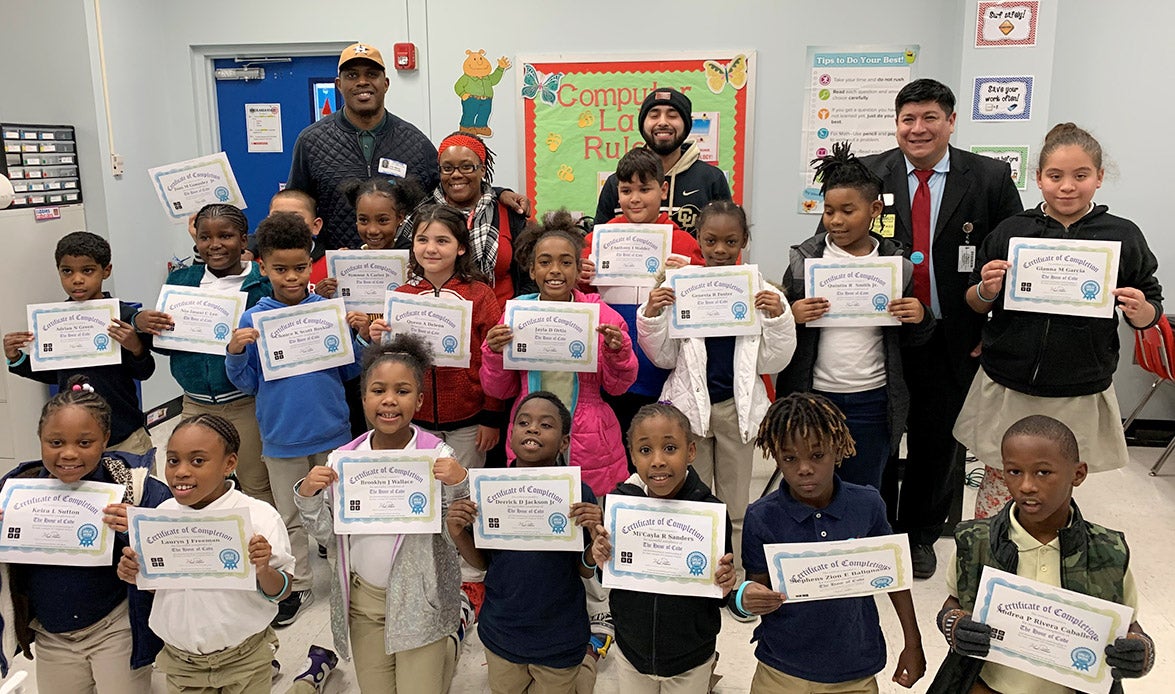 Wyms said, "It was great to see the excitement the students at Burrus had about computer science. You could see that they were engaged and really enjoying their introduction to the Code.org curriculum." Flores added, "Our students are beginning to realize that creating technology can be fun, and educators note the vital transferrable skills of logic, creativity and problemsolving as components of CS."
In a letter to supporters, Hadi Parvoti, founder and CEO of Code.org, wrote, "Computer science is a subject whose hour has come, and what matters most comes after the Hour of Code. The one hour is only the beginning. Most students go beyond their first hour once they are engaged."
Those who have organized Hour of Code events found that 98% had a good or great experience, and 85% of those new to CS said the Hour of Code increased their interest in teaching CS.
Hour of Code has become a global movement that celebrates CS and is supported by over 400 partners and 200,000 educators worldwide. The program is reaching tens of millions of students in over 180 countries. These one-hour tutorials are available in over 45 languages and include new activities each year.
The Hour of Code at Burrus was one of the many events that RUSMP supported in its family of schools across the Greater Houston area. The momentum to support and offer CS education is increasing, and RUSMP is excited and proud to be part of this global movement.
— Carolyn L. White
Director of Mathematics Programs
Rice University School Mathematics Project